Trey Lance will likely head to injured reserve soon. On Monday, the quarterback underwent what most assumed to be season-ending surgery to repair the damage suffered when he broke his ankle against the Seattle Seahawks in Week 2.
On a conference call with reporters this week, head coach Kyle Shanahan sounded pretty confident that Lance would be ready to go for Week 1 of the 2023 season. One expert isn't so sure the injury is season-ending, though.
Foot and ankle surgeon Dr. Kenneth Jung, a consultant to the Los Angeles Rams, believes Lance could be fully healed within 10 to 12 weeks. Assuming the longer estimated recovery time, that might make him available after Week 14. However, the shorter estimate could mean Lance is healthy after Week 12.
"There could be a lot of non-medical factors that are playing a part in shutting him down — protecting their investment in the future," Jung told Eric Branch of the San Francisco Chronicle. "But usually, this injury is about 10 to 12 weeks."
The 49ers announced that Lance's surgery to repair a fibula fracture and ligament disruption was successful.
"The ligament damage, Jung said, was probably caused by a dislocation, with bones shifting out of joint," wrote Branch. "The torn ligaments are likely in the syndesmosis, the complex of ligaments involved in high ankle sprains.
"Jung said Lance's fibula was probably stabilized with a plate and screws. That hardware will likely remain during Lance's career, as it involves another operation to remove, and the bone can be weaker without it."
The good news is that Jung doesn't expect Lance's mobility to be limited once he fully recovers from the injury. While a return this season doesn't sound impossible, it sounds like, at worst, Lance will be full-go next year and ready for the 2023 season.
Related News
Nobody's perfect. Did you find a mistake in this article?
Report it.
Facebook Comments
More San Francisco 49ers News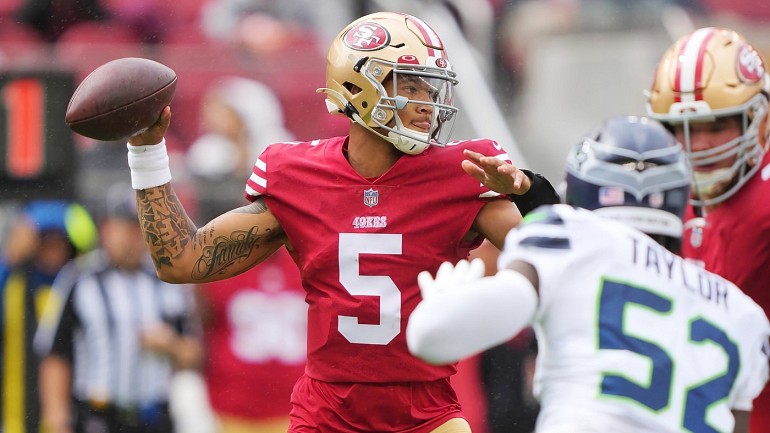 49ers QB Trey Lance undergoes successful surgery, doctors expect full return for 2023 season
The San Francisco 49ers announced that quarterback Trey Lance underwent successful surgery on Monday. The second-year player suffered what was reported as a broken ankle during the first quarter of Sunday's 27-7 win over the Seattle Seahawks, ending his 2022 season. "San Francisco 49ers quarterback Trey Lance underwent successful surgery on his injured right ankle this morning, an injury that occurred in yesterday's game versus the Seattle Seahawks," the 49ers said in a statement. The team also provided more details on the injury itself. "Surgery was performed at Stanford Hospital and repaired two injuries to Lance's ankle, a fibula fracture, and ligament disruption," the 49ers announced. "Lance will start the rehab process, and head team physician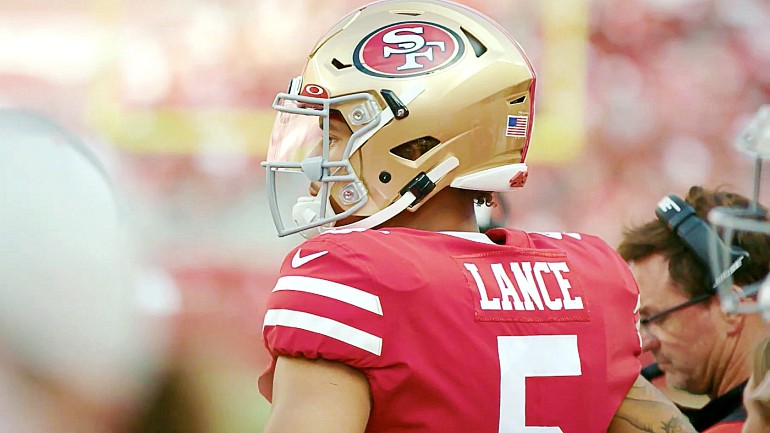 49ers' Trey Lance won't make excuses: "I'm holding myself to the highest standard"
He's just 22 years old. He's only started two NFL games. He's only thrown 71 pass attempts in the league. His only full season as a starter came at the college level in 2019. There are a lot of excuses available to Trey Lance should the San Francisco 49ers quarterback struggle in his first season as a full-time NFL starter. Lance refuses to use any of them, though. Instead, he plans to attack the 2022 season with complete dedication and won't use his inexperience as a crutch. San Francisco opens its regular season on Sunday against the Chicago Bears at Soldier Field. Lance will be lined up under center when the offense takes the field. The team's former starter, Jimmy Garoppolo, will be on the sideline, serving as Lance's backup. The starting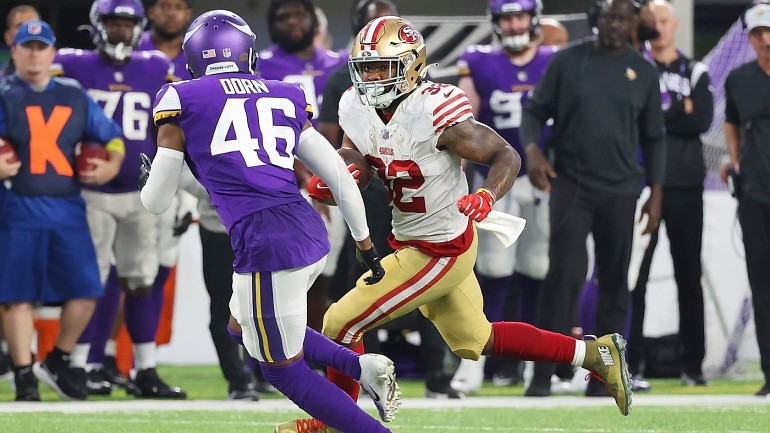 49ers injury updates: RB Ty Davis-Price, TE Tyler Kroft will miss 'a few weeks,' says Shanahan
Quarterback Trey Lance wasn't the only San Francisco 49ers player who suffered an injury during the team's 27-7 victory over the Seattle Seahawks. Head coach Kyle Shanahan jumped on a conference call with reporters this afternoon and provided injury updates, as he typically does on the day after a game. "[Tight end] Tyler Kroft had an MCL sprain," Shanahan said. "He'll be out a few weeks. [Rookie running back] Ty Davis-Price had a high-ankle sprain. He'll miss a few weeks also." Shanahan added that they just learned about the injury to Davis-Price. The team will expect their other rookie running back, Jordan Mason, to step up in Davis-Price's absence. "He needs to [step up] now," Shanahan said of Mason. "Last week was his first week getting a lot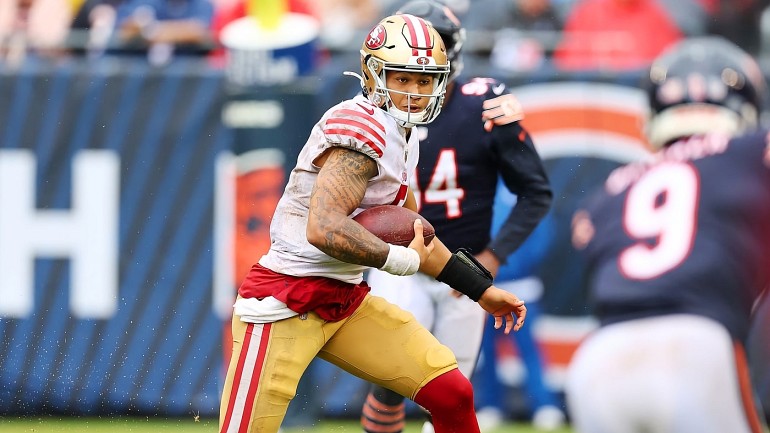 49ers QB Trey Lance says he 'made too many mistakes' in loss to Bears
Trey Lance kept his head up after losing his first start as the San Francisco 49ers' No. 1 quarterback, but it's obvious he felt at least somewhat responsible for his team's collapse in their 19-10 loss to the Bears at Soldier Field in Chicago on Sunday. Lance was far from the only 49ers player to make costly mistakes in the loss, as the 49ers committed 12 penalties to go with a number of other unforced errors while blowing a 10-point second half lead after being in control for much of the game. But Lance provided a laundry list of mistakes in his media session after the game, blaming himself for a key turnover, a few missed throws (most notably an overthrow of tight end Tyler Kroft on a possible scoring play in the first half) and a sack that may have taken points off the
.