By Rick Hummel St. Louis Post-Dispatch

Cardinals manager Oliver Marmol said he had been looking forward to playing the defending World Series champion Atlanta Braves this weekend here to see how his team stacked up against one of the clubs the Cardinals could be playing in October.
Friday's one-sided loss didn't offer much encouragement but, with the help of some wildness from Braves closer Kenley Jansen, the Cardinals rallied for two runs in the bottom of the ninth to overcome the Braves 6-5 Saturday night at Busch Stadium before a sellout crowd of 46,119.
Atlanta had beaten the Cardinals four times in five meetings this season.
There was some "Dad Strength" at work. Nolan Arenado brought it with him in his first game back after spending a day on the paternity list for the birth of his and wife Laura's first child.
Arenado smacked four hits, including a two-run homer. And new father Ryan Helsley, pitching for the first time in 11 days, struck out two in a scoreless ninth and won the victory.
Brendan Donovan doubled with one out in the home ninth against Braves closer Kenley Jansen and went to third on a wild pitch. Then, an off-form Jansen walked Paul Goldschmidt and hit Arenado to load the bases.
Corey Dickerson beat out an infield dribbler to score Donovan with the tying run and Tyler O'Neill drew a five-pitch walk for the winning run.
Cardinals starter Jordan Montgomery, who had given up just one run in 25 2/3 innings since the Cardinals acquired him from the New York Yankees, was hit for four runs in the fourth inning and had a no-decision.
Montgomery dodges early trouble
Montgomery, who had won his first four starts with the Cardinals, had to pitch around trouble in the Atlanta first. Dansby Swanson singled to left past diving shortstop Tommy Edman and then Swanson went to second as left fielder Dickerson dropped the ball as he took the ball out of his glove in preparation to return the ball to the infield.
Swanson went to third on Matt Olson's grounder but remained there as Austin Riley grounded to second baseman Nolan Gorman, who was near the bag. Montgomery then induced a third consecutive grounder to end the inning.
Montgomery ran his streak of consecutive hitters retired to nine when he sailed through a perfect second and third, striking out two in each inning.
Braves starter Charlie Morton was in a spot himself in the first after Goldschmidt walked and new father Arenado hit a double that bounced over the wall and yelled "Dad Strength!" to the dugout.
But Morton was stronger than Dickerson on this occasion, striking him out.
Goldschmidt and Arenado tried to get something started again with two outs in the third. Goldschmidt was hit by a full count pitch and Arenado beat the shift with a single to right, where the second baseman would normally have been playing. Dickerson lined to center but Michael Harris II ran it down for the final out.
Braves tag Montgomery second time through
Montgomery had retired nine of 10 hitters before a fourth-inning uprising by the Braves netted five hits and four runs as their batting order came around for the second time.
Olson singled over Montgomery's head to center and Riley got an infield hit that Montgomery deflected.
With two on and nobody out, Travis d'Arnaud rifled a three-run homer 413 feet into the right-center-field bleachers. It was the Braves' catcher's 14th homer of the season. William Contreras then legged out a double to left center, went to third on Vaughn Grissom's fly to deep left and came home on Harris' single to center past Montgomery and through a drawn-in infield.
Knizner hits first homer since April 12
Andrew Knizner, who finished Friday's game as a pitcher, walloped his first home run since April 12 against Kansas City's Daniel Lynch when he hit a two-run homer into the visiting bullpen in the fourth. Knizner, who followed the second of three walks to O'Neill, hit the first homer by any Cardinals catcher since Yadier Molina connected on May 15 against San Francisco.
Knizner was wearing the No. 7 sported for most of his time here by new Cardinals Hall of Famer Matt Holliday.
Olson, Riley team up again
Olson doubled to right with two outs in the fifth and Riley doubled over the leaping attempt of right fielder Lars Nootbaar to cancel out one of the Cardinals' runs in the fourth as the Braves took a 5-2 lead.
And so do Goldschmidt and Arenado
This time the Cardinals' dynamic duo accounted for two runs. Goldschmidt beat out an infield single to right with one out in the fifth and Arenado whacked a Morton curveball for a two-homer to left. Arenado's third hit of the night and 27th homer of the season nudged the Cardinals to one run down at 5-4.
Romero to the rescue
Cardinals left-hander JoJo Romero, picked up from Philadelphia in the Edmundo Sosa deal, continued his spotless relief in the sixth after Montgomery issued his first walk of the night. Romero retired Grissom on a liner to center and then fanned both Harris II and Robbie Grossman. In four innings with the Cardinals at that point, Romero had retired all 12 men he had faced, nine of them right-handed hitters.
Jordan Hicks worked two scoreless innings, blanking the Braves in the sixth and seventh, working past two opening singles in the eighth by Riley and d'Arnaud. Hicks escaped with the help of two strikeouts.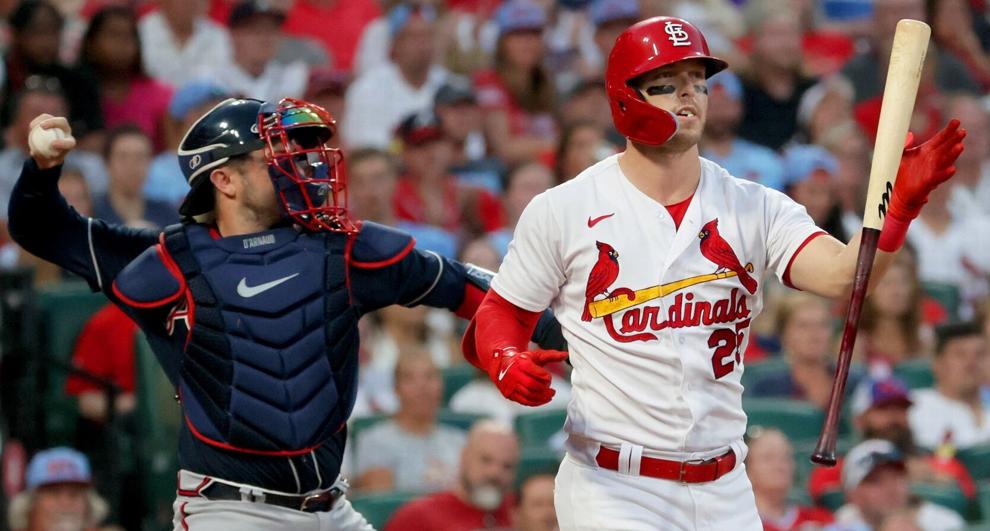 Photos: Cardinals beat Braves 6-5 with a bases-loaded walk in the ninth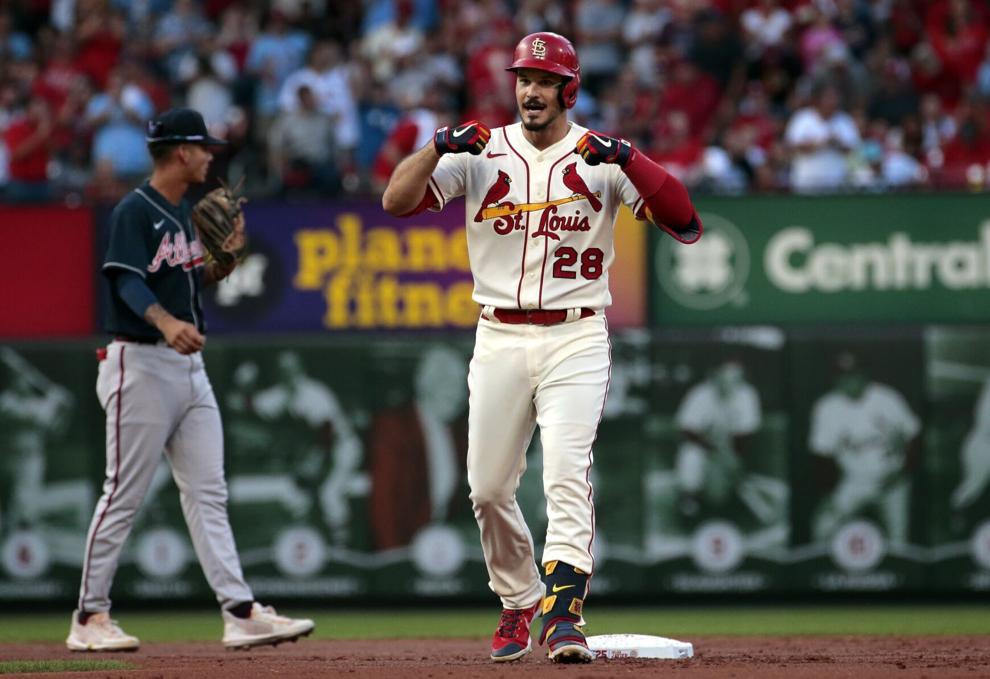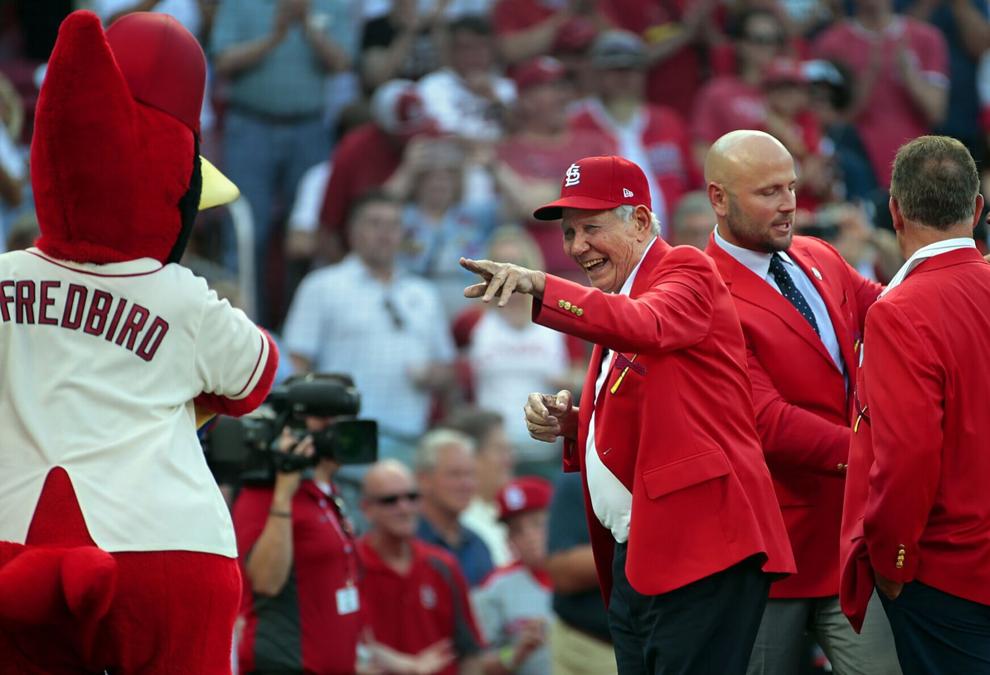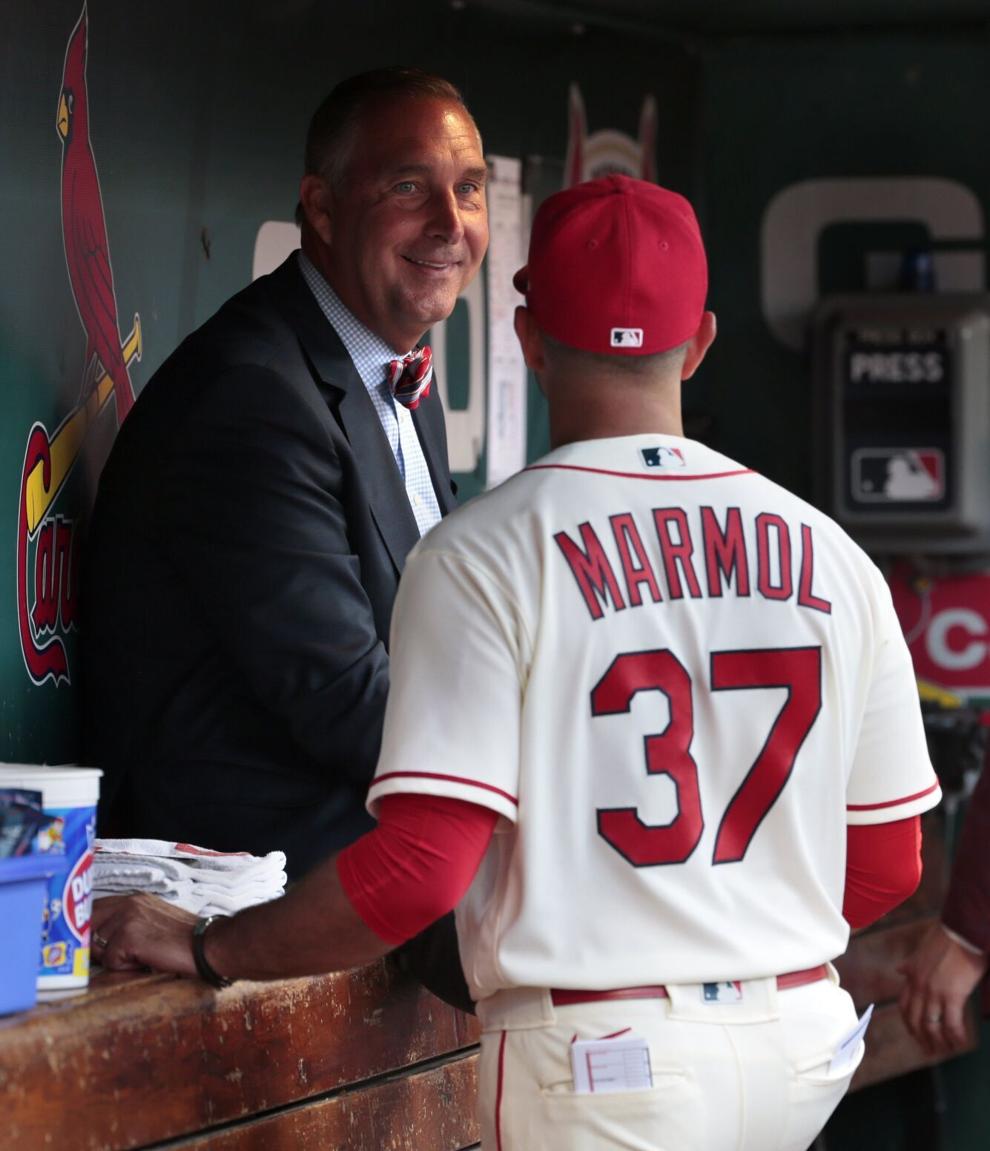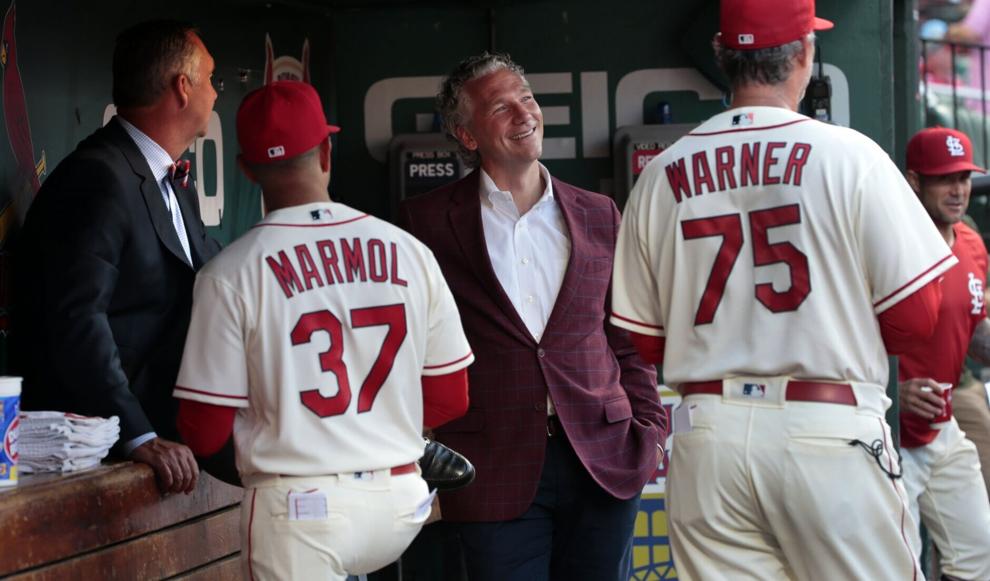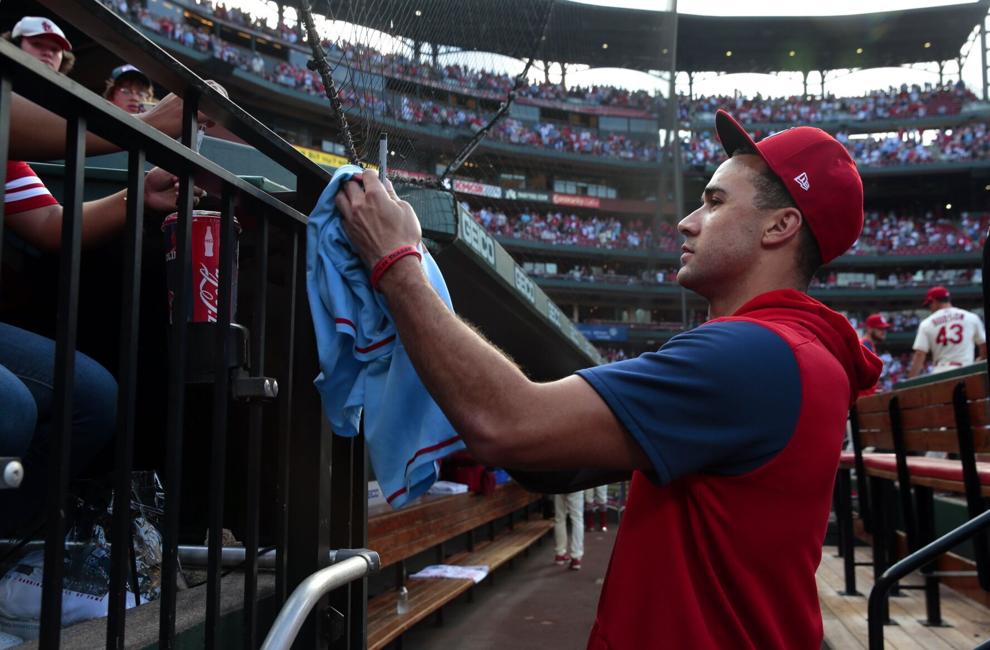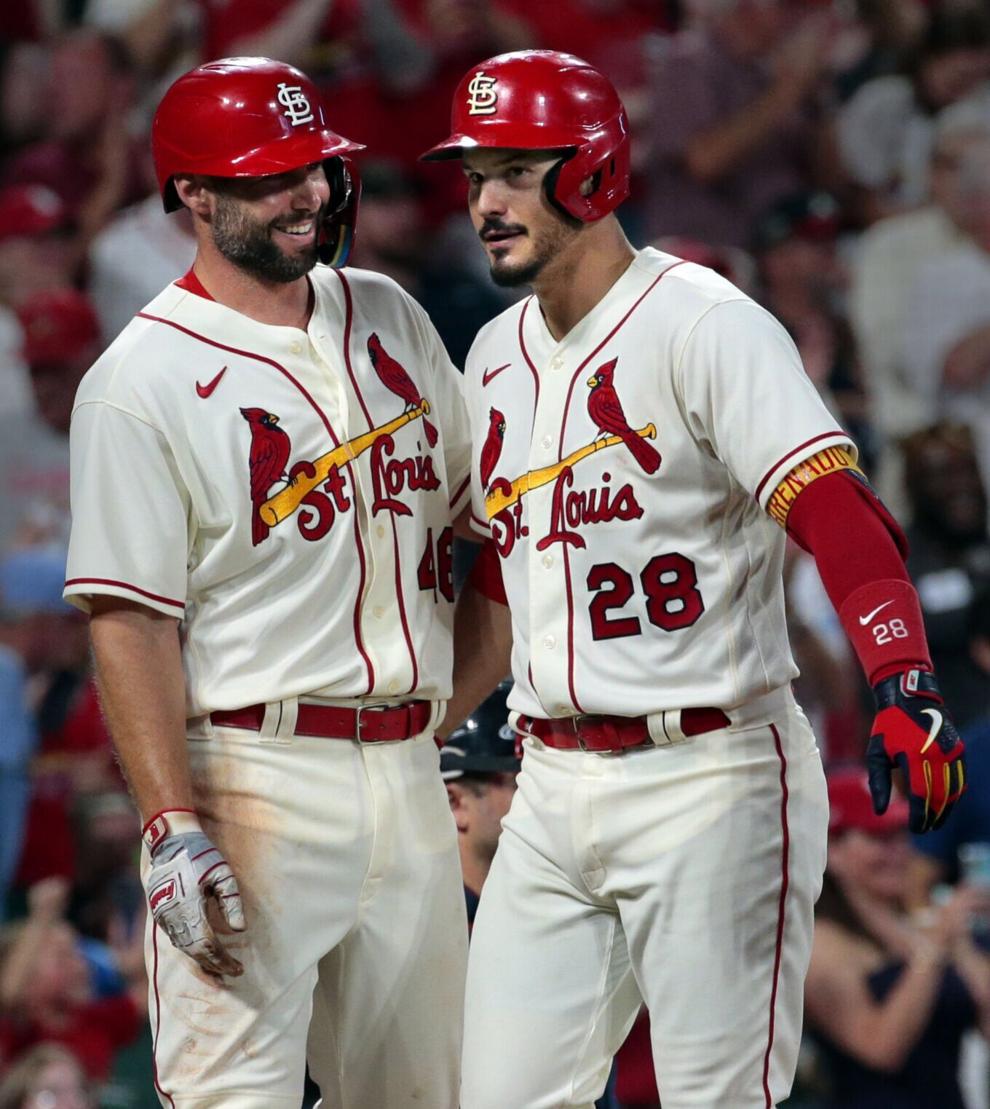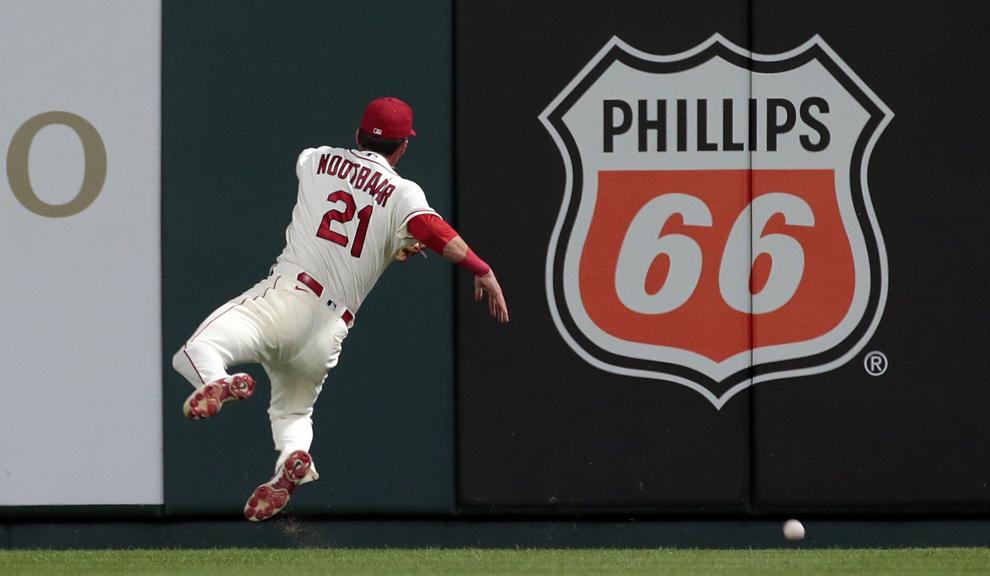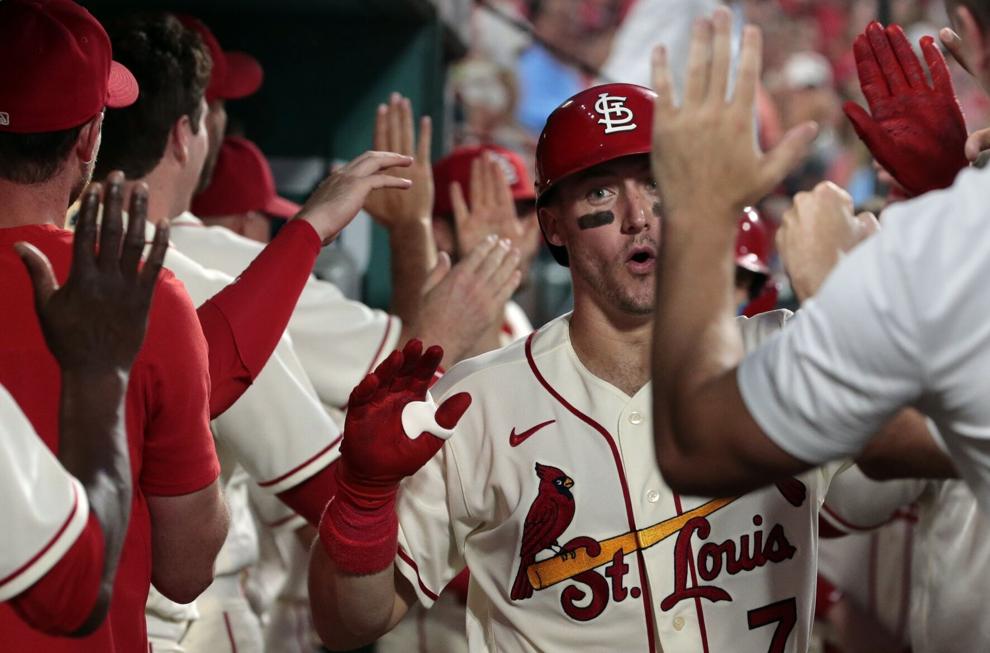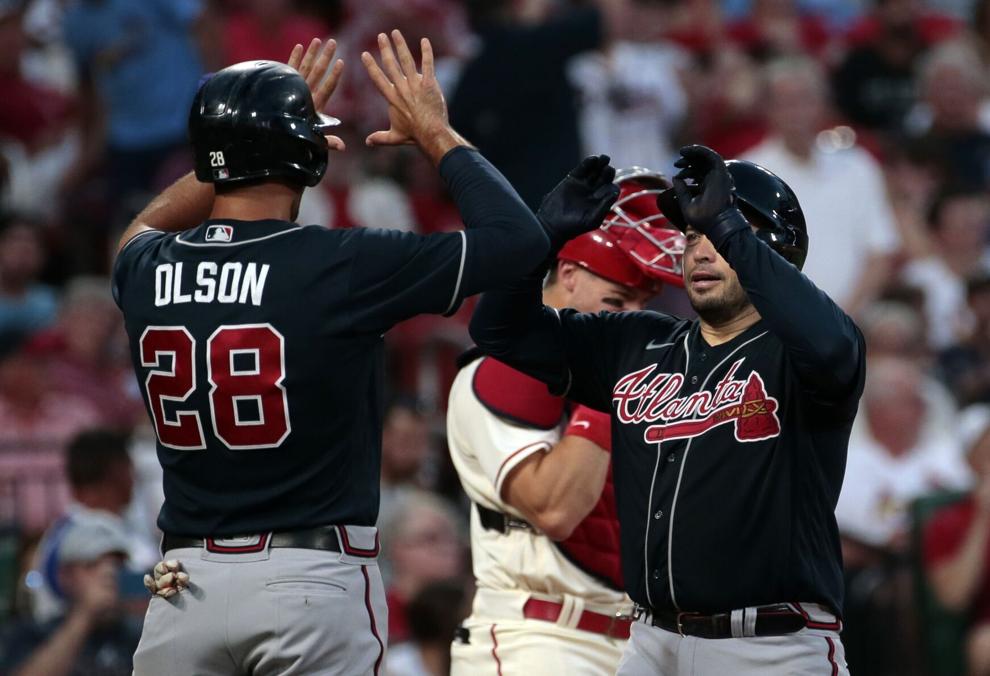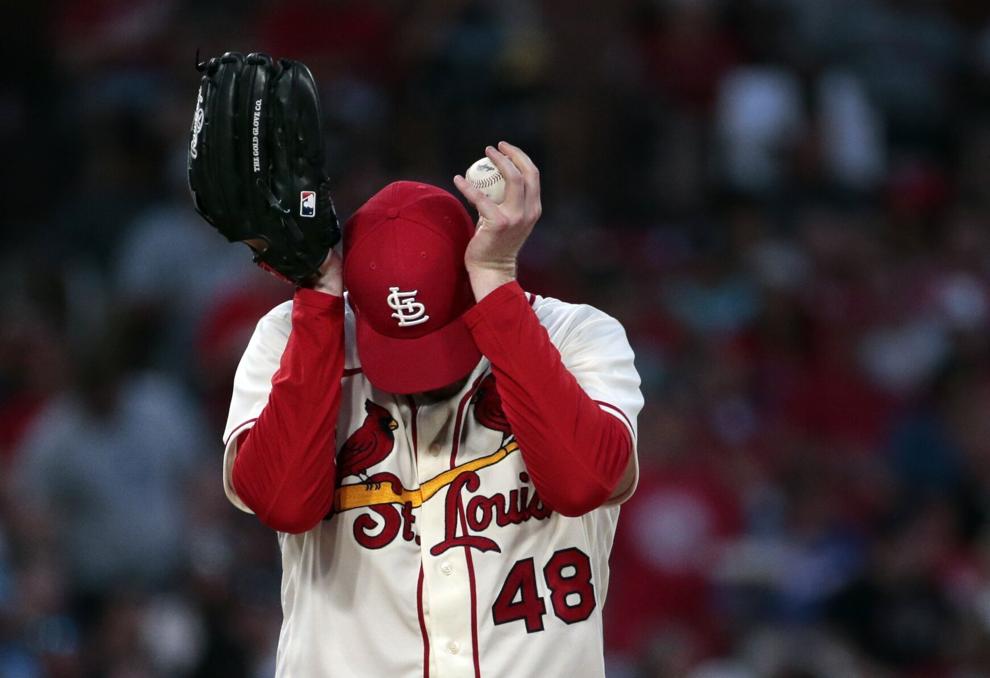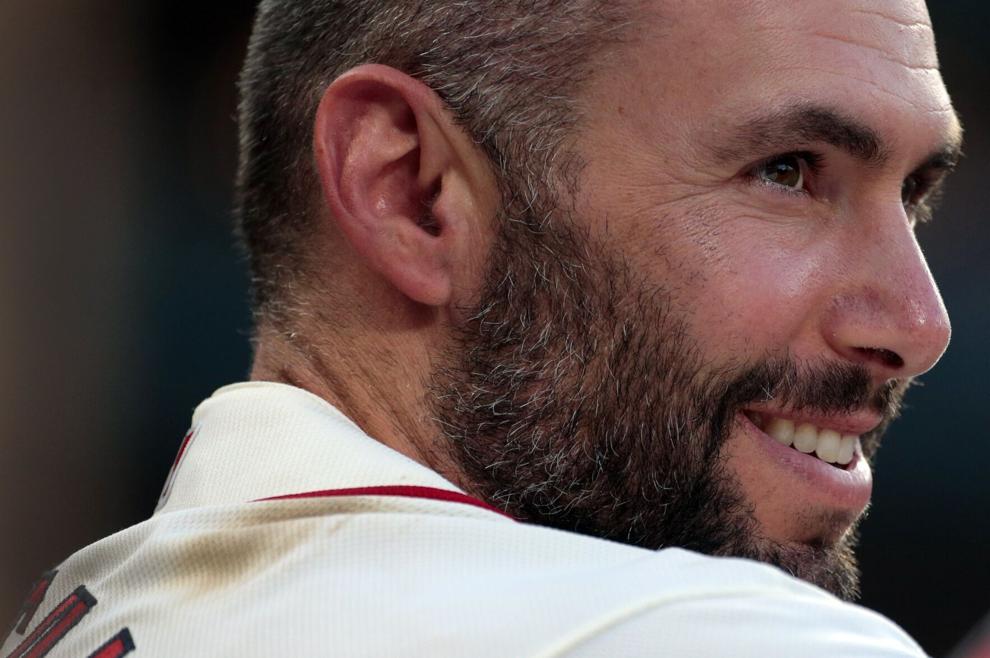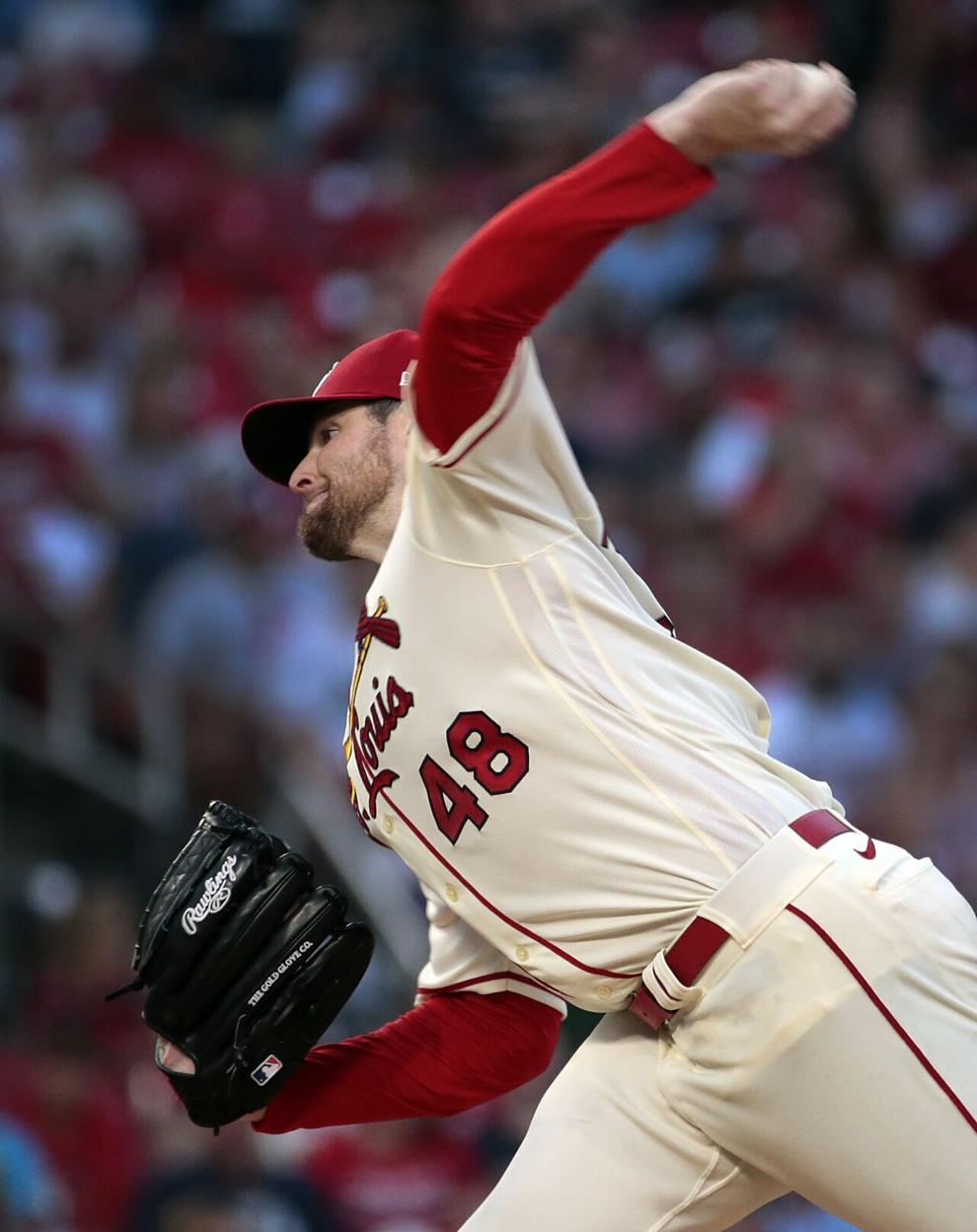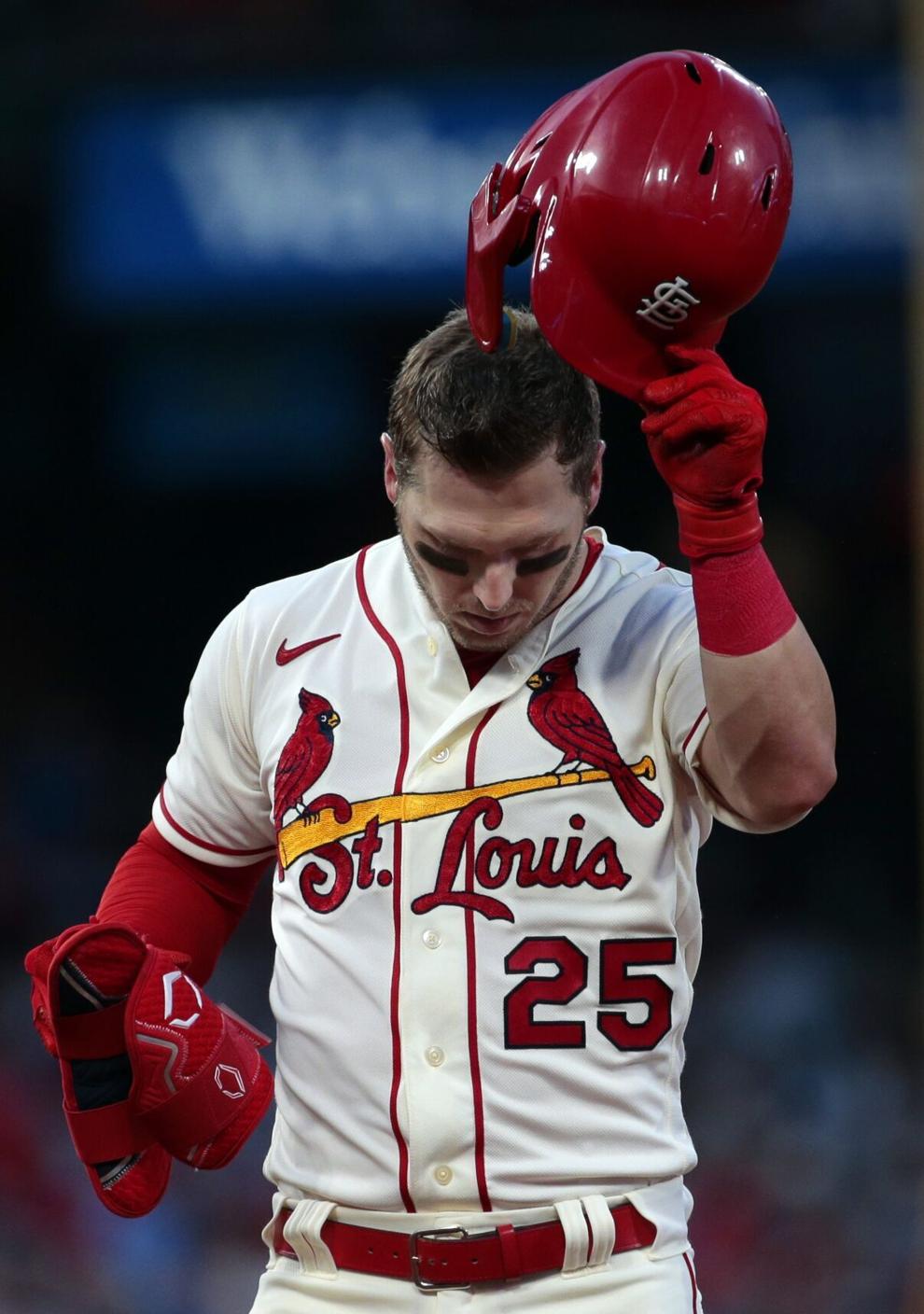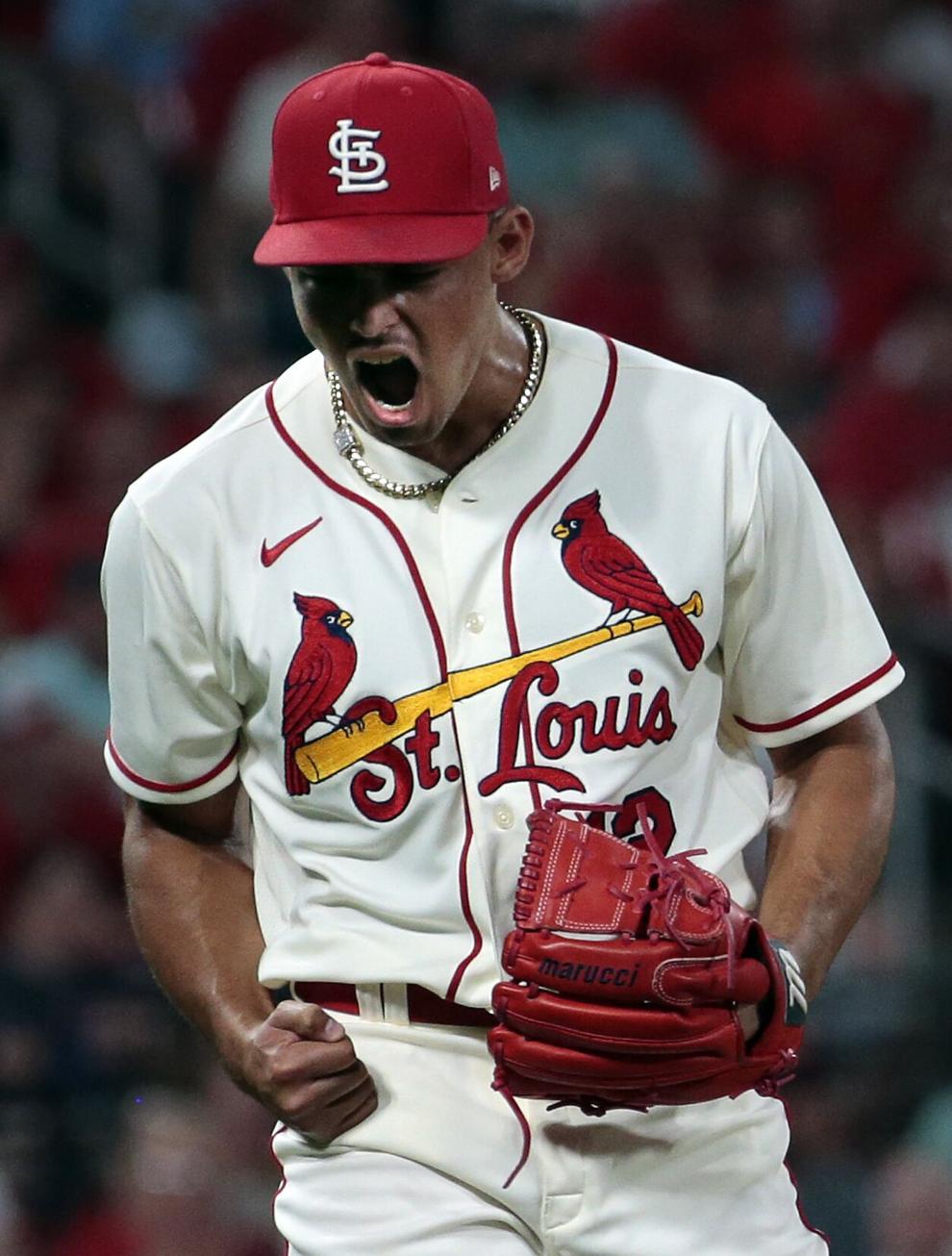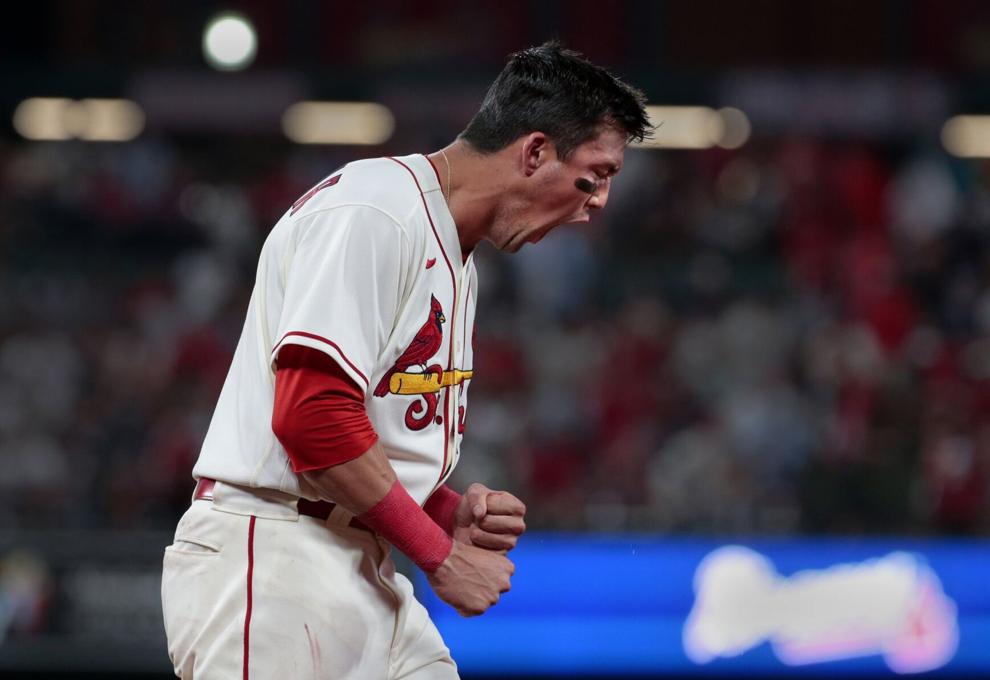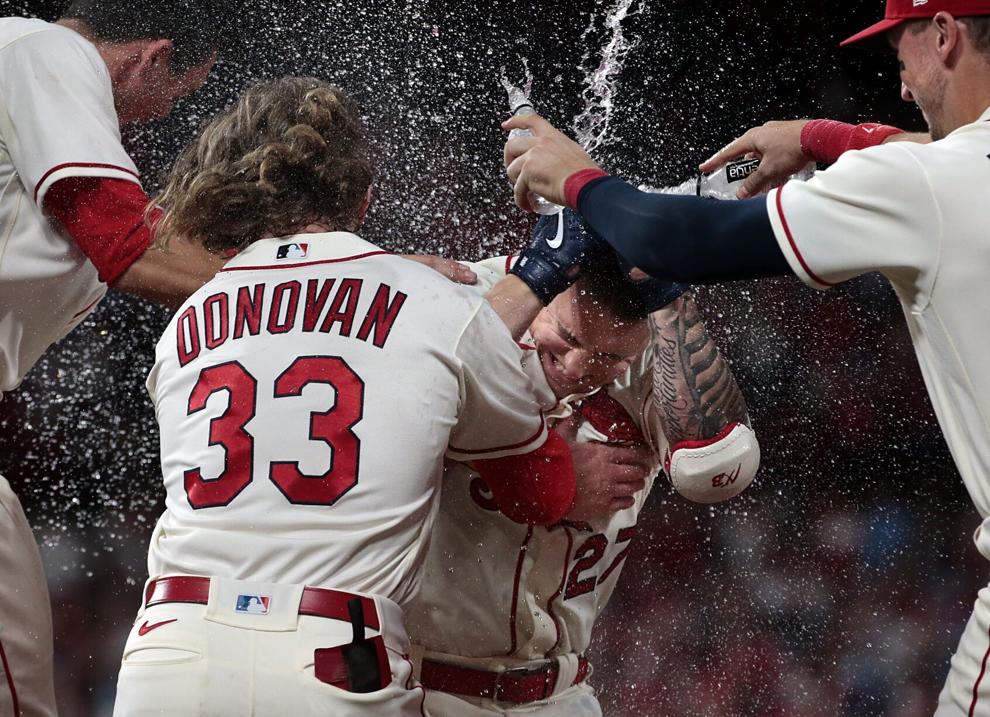 Rick Hummel
@cmshhummel on Twitter
rhummel@post-dispatch.com
.